After the compulsory period of MMFF or Metro Manila Film Festival to have a non-foreign movie in Philippine theaters between December 25 to January 7, foreign films are already available again in cinemas and films you'll be waiting this year.
Around the country, here are some of those available films in theaters:
*Click pictures for movie details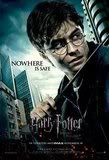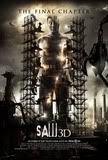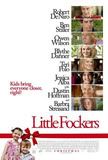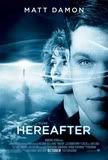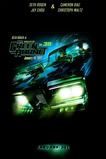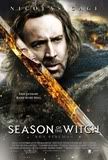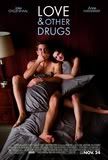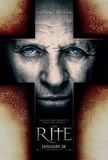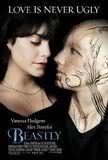 Chronicle of Narnia and the Dawn Treader

SYNOPSIS:


The film is set three years after the events of the previous film in Narnia, and one year in England. The two youngest Pevensie siblings, Edmund (Skandar Keynes) and Lucy (Georgie Henley), are transported back to Narnia along with their cousin Eustace Scrubb (Will Poulter). They join the new king of Narnia, Caspian (Ben Barnes), in his quest to rescue seven lost lords to save Narnia from a corrupting evil that resides on a dark island. Each character is tested as they journey to the home of the great lion Aslan at the far end of the world.
Harry Potter and the Deathly Hallows Part1

SYNOPSIS:


"Harry Potter and the Deathly Hallows," the seventh and final adventure in the Harry Potter film series, is a much-anticipated motion picture event to be told in two full-length parts.

Part 1 begins as Harry, Ron and Hermione set out on their perilous mission to track down and destroy the secret to Voldemort's immortality and destruction—the Horcruxes.On their own, without the guidance of their professors or the protection of Professor Dumbledore, the three friends must now rely on one another more than ever.But there are Dark Forces in their midst that threaten to tear them apart.

Meanwhile, the wizarding world has become a dangerous place for all enemies of the Dark Lord.The long-feared war has begun and Voldemort's Death Eaters seize control of the Ministry of Magic and even Hogwarts, terrorizing and arresting anyone who might oppose them.But the one prize they still seek is the one most valuable to Voldemort: Harry Potter.The Chosen One has become the hunted one as the Death Eaters search for Harry with orders to bring him to Voldemort…alive.Harry's only hope is to find the Horcruxes before Voldemort finds him.But as he searches for clues, he uncovers an old and almost forgotten tale—the legend of the Deathly Hallows.And if the legend turns out to be true, it could give Voldemort the ultimate power he seeks.

Little does Harry know that his future has already been decided by his past when, on that fateful day, he became "the Boy Who Lived."No longer just a boy, Harry Potter is drawing ever closer to the task for which he has been preparing since the day he first stepped into Hogwarts: the ultimate battle with Voldemort.
Tron: Legacy

SYNOPSIS:


Sam Flynn, a rebellious 27-year-old, is haunted by the mysterious disappearance of his father Kevin Flynn, a man once known as the world's leading video-game developer. When Sam investigates a strange signal sent from the old Flynn's Arcade -- a signal that could only come from his father -- he finds himself pulled into a digital world where Kevin has been trapped for 20 years. With the help of the fearless warrior Quorra, father and son embark on a life-and-death journey across a visually-stunning cyber universe -- a universe created by Kevin himself that has become far more advanced with never-before-imagined vehicles, weapons, landscapes and a ruthless villain who will stop at nothing to prevent their escape.
Saw: Final Chapter

SYNOPSIS:


In SAW 3D, the seventh chapter, a deadly battle rages over Jigsaw's brutal legacy. A group of Jigsaw (Tobin Bell) survivors gathers to seek the support of self-help guru, and fellow survivor, Bobby Dagen (Sean Patrick Flanery). Soon though, the survivors really must help themselves as Dagen's dark secrets unleash a new wave of terror...
Gulliver's Travels

SYNOPSIS:


Travel writer Lemuel Gulliver takes an assignment in Bermuda, but ends up on the island of Liliput, where he towers over its tiny citizens.
Little Fockers

SYNOPSIS:


It has taken 10 years, two little Fockers with wife Pam (Polo) and countless hurdles for Greg to finally get "in" with his tightly wound father-in-law, Jack. After the cash-strapped dad takes a job moonlighting for a drug company, however, Jack's suspicions about his favorite male nurse come roaring back. When Greg and Pam's entire clan-including Pam's lovelorn ex, Kevin (Owen Wilson)-descends for the twins' birthday party, Greg must prove to the skeptical Jack that he's fully capable as the man of the house. But with all the misunderstandings, spying and covert missions, will Greg pass Jack's final test and become the family's next patriarch...or will the circle of trust be broken for good?
The Tourist

SYNOPSIS:


Revolves around Frank, an American tourist visiting Italy to mend a broken heart. Elise is an extraordinary woman who deliberately crosses his path.
Arthur and the Revenge of Maltazard

SYNOPSIS:


In 1963, 13-year-old Arthur stays with his grandparents in the holidays. He is befriended with a Maasai-like tribe called the Bogo Matassalai and with the Minimoys, tooth-sized, elfin beings, who all live there in the garden. The Bogo Matassalai grant Arthur a distinction regarding being one with nature, after succeeding in a series of tests, such as hugging a tree for hours, sleeping with a wild animal, and eating grass.

The Bogo Matassalai are capable of transforming a person to a Minimoy. It is only possible every tenth full moon, at midnight. Arthur is about to undergo this procedure, to visit the Minimoys (who are expecting him and preparing a party for him), and especially the Minimoys' princess Selenia. A spider delivers to Arthur a grain of rice with the message "help", which must come from the Minimoys, and makes it even more important for him to visit them.

Arthur's father wants to kill bees, since Arthur is allergic to the stings. However, his grandfather Archibald objects because of his respect for nature. Therefore Arthur's father wants to take him home earlier than planned. At a gas station Arthur escapes from the car and returns to his grandparents' house. The Bogo Matassalai attempt to transform him using a telescope, but this method fails due to clouds covering the full moon. Therefore Arthur asks the Bogo Matassalai to apply the alternative method, even though it is more dangerous. They agree. Arthur is wound into ropes, which are pulled more and more tight. The procedure is successful.

In the end Selenia and Arthur share a kiss before Maltazard explains.

It turns out that Maltazard sent the message to lure Arthur, so that Maltazard can use the passage back, which is available at the next noon. Thus he arrives in the world of humans, enlarged to their size. He is pleased to see that animals are afraid of him.

Arthur is stuck in small size in the Minimoy kingdom, because the telescope to be used for his return has been destroyed by the passage of Maltazard. This could mean that he can only return after ten months.

The film ends abruptly, with the sound of The Minimoys Band singing "Poker Face", with the hook "ma-ma-ma-ma" in the opening of the song is replaced by "ma-ma-ma-ma... Maltazard". The plot is continued in the following film, Arthur and the War of Two Worlds. The teaser at the end of the film shows a human Arthur being pursued by Maltazard's soldiers in a grocery store, who he trips up by tipping a display of oranges down the aisle.
Here After

SYNOPSIS:


A drama centered on three people who are haunted by mortality in different ways. George (Damon) is a blue-collar American who has a special connection to the afterlife. On the other side of the world, Marie (de France), a French journalist, has a near-death experience that shakes her reality. And when Marcus (Frankie/George McLaren), a London schoolboy, loses the person closest to him, he desperately needs answers. Each on a path in search of the truth, their lives will intersect, forever changed by what they believe might-or must-exist in the hereafter.
Green Hornet

SYNOPSIS:


By night, debonair newspaper publisher Britt Reid fights crime as a masked superhero known as The Green Hornet. At his side is martial arts expert Kato.
Yogi Bear

SYNOPSIS:


Jellystone Park is celebrating its 100 anniversary, however it may be for the last time, because attendance is down and Mayor Brown wants to close the park and sell the land. If the park is closed, Yogi Bear and Boo Boo will lose their home. They join forces with Ranger Smith to save Jellystone from closing forever. Yogi must really prove in this endeavor that he is "smarter than the average bear".
The Warriors Way

SYNOPSIS:


A warrior-assassin is forced to hide in a small town in the American Badlands after refusing a mission.
Seasons of the Witch

SYNOPSIS:


A 14th century Crusader returns to a homeland devastated by the Black Plague. A beleaguered church, deeming sorcery the culprit of the plague, commands the two knights to transport an accused witch to a remote abbey, where monks will perform a ritual in hopes of ending the pestilence. A priest, a grieving knight, a disgraced itinerant and a headstrong youth who can only dream of becoming a knight join a mission troubled by mythically hostile wilderness and fierce contention over the fate of the girl. When the embattled party arrives at the abbey, a horrific discovery jeopardises the knight's pledge to ensure the girl fair treatment, and pits them against an inexplicably powerful and destructive force.

Love and Other Drugs

SYNOPSIS:


Maggie (Hathaway) is an alluring free spirit who won't let anyone - or anything - tie her down. But she meets her match in Jamie (Gyllenhaal), whose relentless and nearly infallible charm serve him well with the ladies and in the cutthroat world of pharmaceutical sales. Maggie and Jamie's evolving relationship takes them both by surprise, as they find themselves under the influence of the ultimate drug: love.
Inside Job

SYNOPSIS:


'Inside Job' is the first film to provide a comprehensive analysis of the global financial crisis of 2008, which at a cost over $20 trillion, caused millions of people to lose their jobs and homes in the worst recession since the Great Depression, and nearly resulted in a global financial collapse. Through exhaustive research and extensive interviews with key financial insiders, politicians, journalists, and academics, the film traces the rise of a rogue industry which has corrupted politics, regulation, and academia. It was made on location in the United States, Iceland, England, France, Singapore, and China.
The Rite

SYNOPSIS:


Inspired by true events, "The Rite" follows skeptical seminary student Michael Kovak, who reluctantly attends exorcism school at the Vatican. While in Rome, he meets an unorthodox priest, Father Lucas, who introduces him to the darker side of his faith.

Priest

SYNOPSIS:


"Priest", a post-apocalyptic sci fi thriller, is set in an alternate world -- one ravaged by centuries of war between man and vampires. The story revolves around a legendary Warrior Priest (Paul Bettany) from the last Vampire War who now lives in obscurity among the other downtrodden human inhabitants in walled-in dystopian cities ruled by the Church. When his niece (Lily Collins) is abducted by a murderous pack of vampires, Priest breaks his sacred vows to venture out on an obsessive quest to find her before they turn her into one of them. He is joined on his crusade by his niece's boyfriend (Cam Gigandet), a trigger-fingered young wasteland sheriff, and a former Warrior Priestess (Maggie Q) who possesses otherworldly fighting skills.
Beastly

SYNOPSIS:


Kyle Kingson has it all - looks, intelligence, wealth and opportunity - and a wicked cruel streak. Prone to mocking and humiliating "aggressively unattractive" classmates, he zeroes in on Goth classmate Kendra, inviting her to the school's extravagant environmental bash. Kendra accepts, and, true to form, Kyle blows her off in a particularly savage fashion.